WAYNESBORO, MS MILL REBUILT AFTER A DEVASTATING FIRE
A mill fire is a devastating event on multiple levels and the January 6, 2021 fire that destroyed the Scotch Plywood Company's facility in Waynesboro, Miss., was no exception. The fire occurred while the mill was in operation, and every onsite employee, many of whom helped fight the fire, was accounted for and found unharmed.
Except for a few pieces of equipment saved by the firefighters, the blaze resulted in a total loss of the mill, one of the three Scotch owns. But before the smoldering embers cooled, leadership was moving forward. Aside from the concern for employee safety in Waynesboro, the group had to come to terms with the disruption in production of one mill and the logistical challenge of boosting production in another.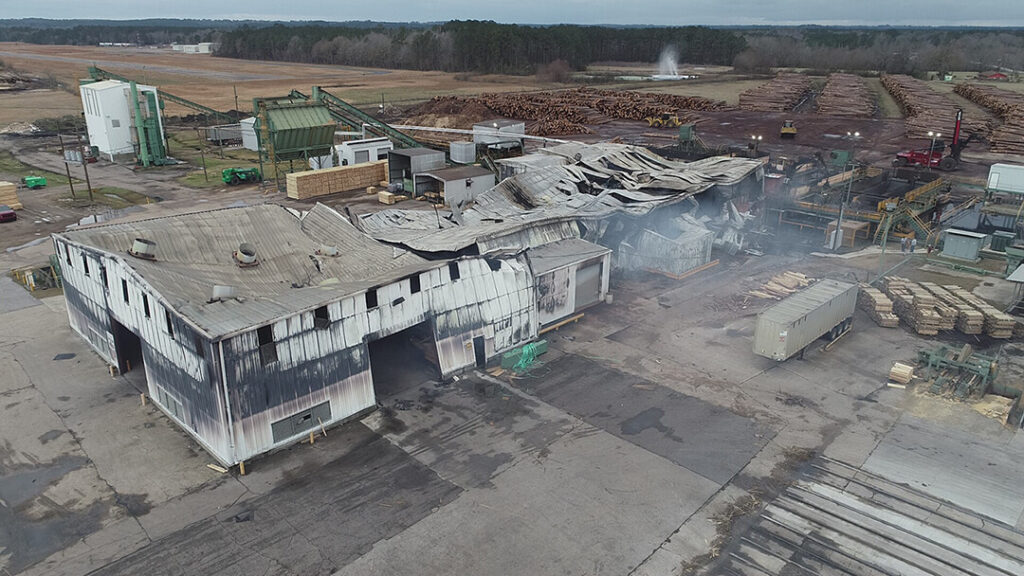 The company needed to consider employee retention and maintaining relationships with landowners and customers, and what it would mean to not have a mill in eastern Mississippi to serve that part of the industry. Within 18 hours, company officials decided to rebuild at the same Waynesboro site and keep production moving by ramping up production of its Beatrice, Alabama mill. Timber would be shipped an additional 120 miles from Mississippi east to Alabama. Employees would be bussed to and from work, daily.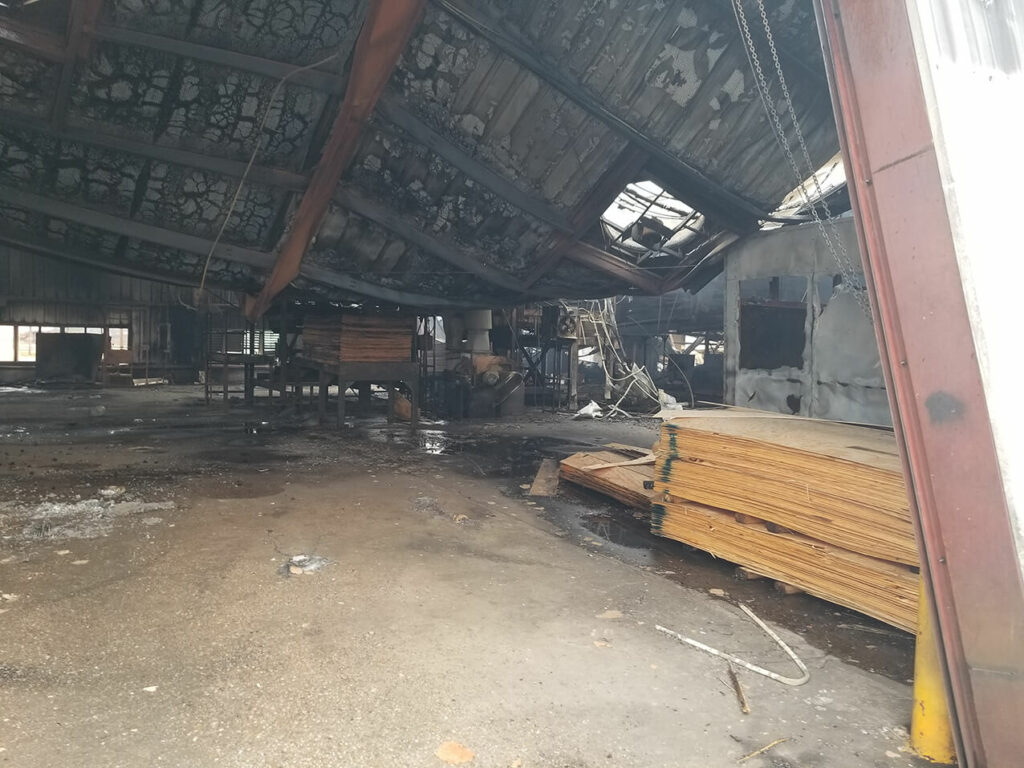 From the first days following the fire, the mission of the company was clear: to keep employees working, timber moving, land management intact, customers satisfied, landowners' return on investment unaffected, and to ensure that every employee got home to their families.
"Our greatest investment is in our people," said Buddy Douglas, plant manager for Scotch Plywood. "They make it happen."
For the plant managers of Scotch, the well-being of employees and their families, and the future of the surrounding community outweighed the potential risks and logistical struggles. Running a mill round-the-clock, they knew, would involve reducing some of the regularly scheduled maintenance that is vital to a mill running at its normal production hours. The challenge is managing costs.
Not pushing the Beatrice mill to its maximum output was not an option, not with Waynesboro employees needing to work to support their families. With two charter busses, 12-hour days, and 12,000 tons of logs processed weekly, the Beatrice mill has continued to thrive.
Scotch Plywood is more than just a place to sell timber, which is why there was a natural concern for landowners across the region following the Waynesboro fire. Beyond taking the trees and processing them into plywood, Scotch is an end-to-end solution for landowners.
In addition to owning a plywood business, the Scotch Companies and their owners manage 460,000 acres of land in Alabama and Mississippi. In total, the group oversees 24 logging crews, employs 28 foresters and technicians, and manages multiple wood dealerships.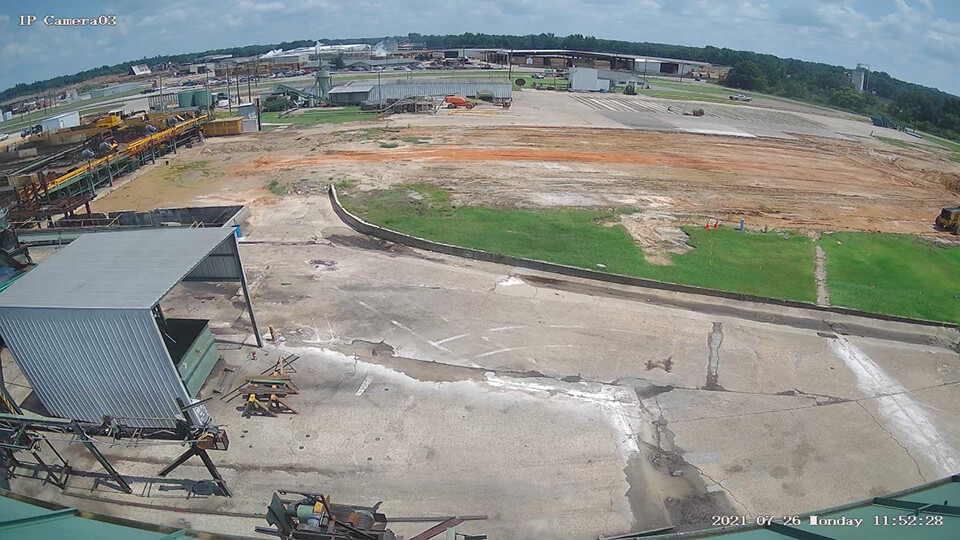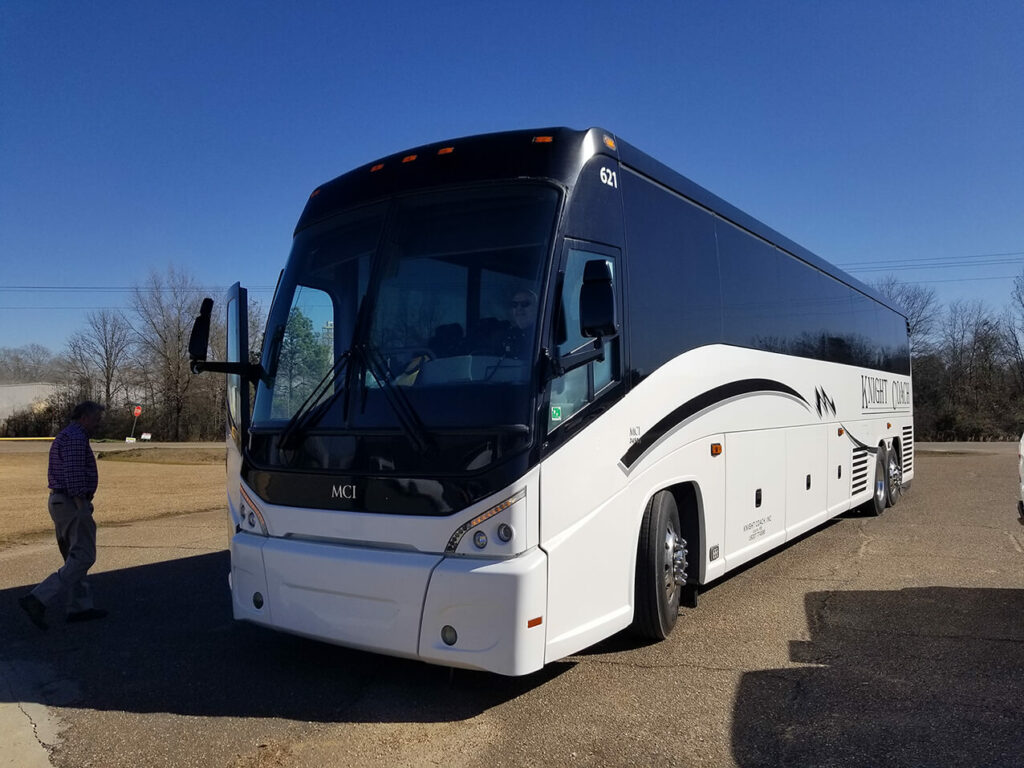 Through its land management company, Scotch provides forestry expertise that many companies don't offer. With the loss of Waynesboro, it was possible that Scotch would be too focused on its Beatrice mill to continue to service landowners from Waynesboro. For generations, Scotch has helped large land owners not only sell and market their timber but has provided expertise in site preparation, seedling genetics, burning, thinning, logging, road building, land acquisition, and applying management best practices to ensure the land is cared for.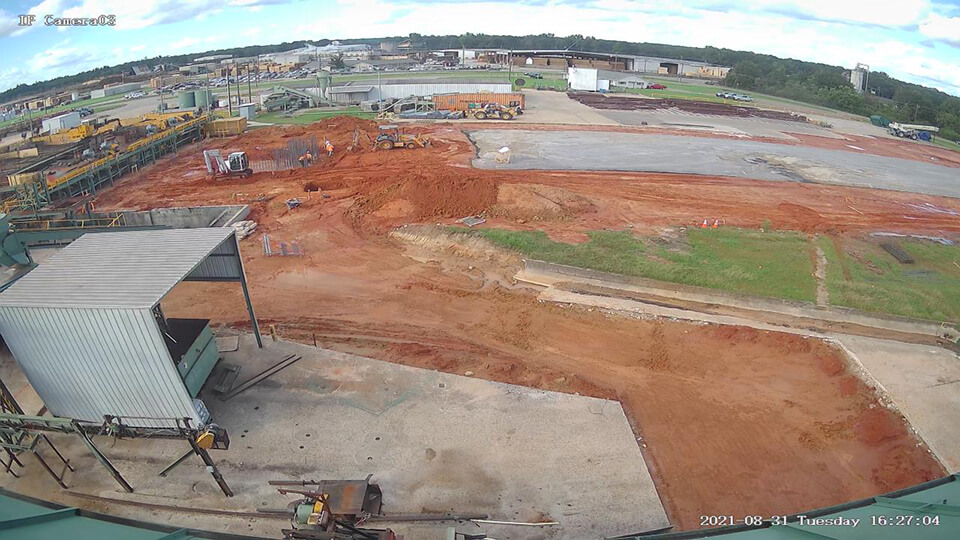 Therefore, a major priority for Scotch was to reassure these landowners, many who have been with Scotch from the original handshake, that they were committed as always. As a complete solution for its large landowner partners, Scotch has deep expertise with boots on the ground when it comes to how well it knows the market, and how many vendor relationships it maintains around the region.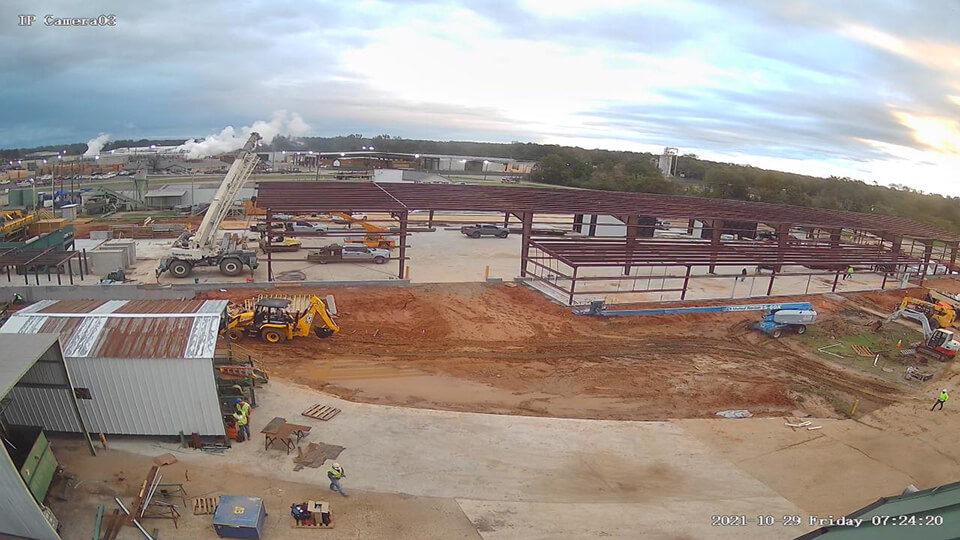 For David Hall, President and CEO of Hall Timberlands, Scotch's response to the fire at Waynesboro confirmed what he already knew about the type of people at the company. As the largest landowner for Scotch in Mississippi, his family has been trusting Scotch to manage his family's land and timber since 1976, and for the longest time did so without a formal contract.
"These are two family-owned businesses, and we have a seamless relationship with Scotch," Hall said. "We see ourselves as an extension of their operations and vice versa. We buy land knowing that Scotch will handle the management aspect of it and get it to the Alabama mill until Waynesboro is back online."
Because 60 to 70 percent of Hall Timberlands' cuts go to Scotch, it was important for Hall to stay in the loop on everything that was happening with both the Waynesboro and Beatrice operations. "Sure, many might have considered alternate outlets for their timber," Hall said. "But with Scotch, we have the security of knowing that the ROI is coming."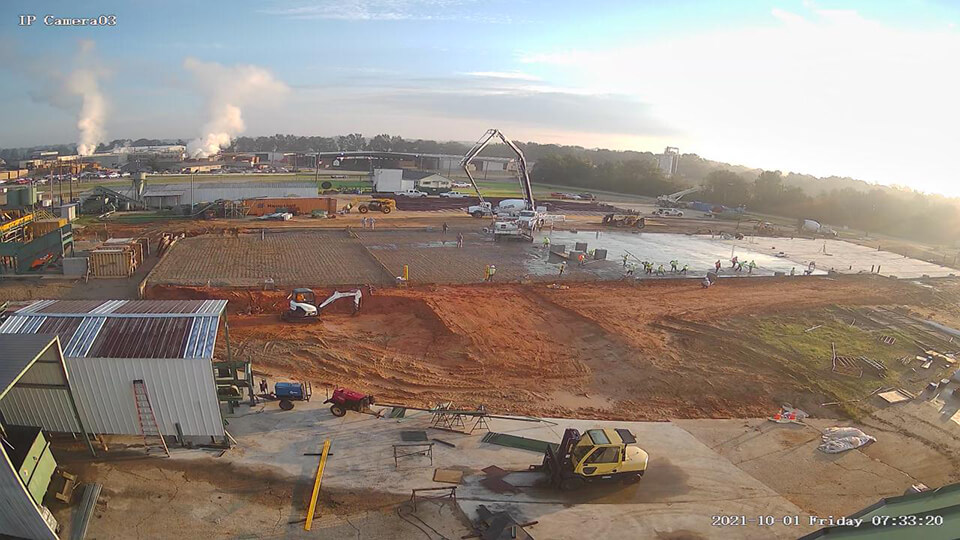 Another large landowner in Mississippi, Harry Haney, also has enjoyed a long-term partnership with Scotch Land Management that began in the mid-1980s with a word-of-mouth contract. Together, the two companies have developed tremendous trust for each other and have worked on annual harvests of Haney's 43-year-old plywood logs.
In addition to forest management, Scotch has assisted Haney with the purchase of approximately one-third of his current land inventory. "A landowner needs a land management company they can trust," Haney said. "They didn't hesitate to reassure me that they would rebuild."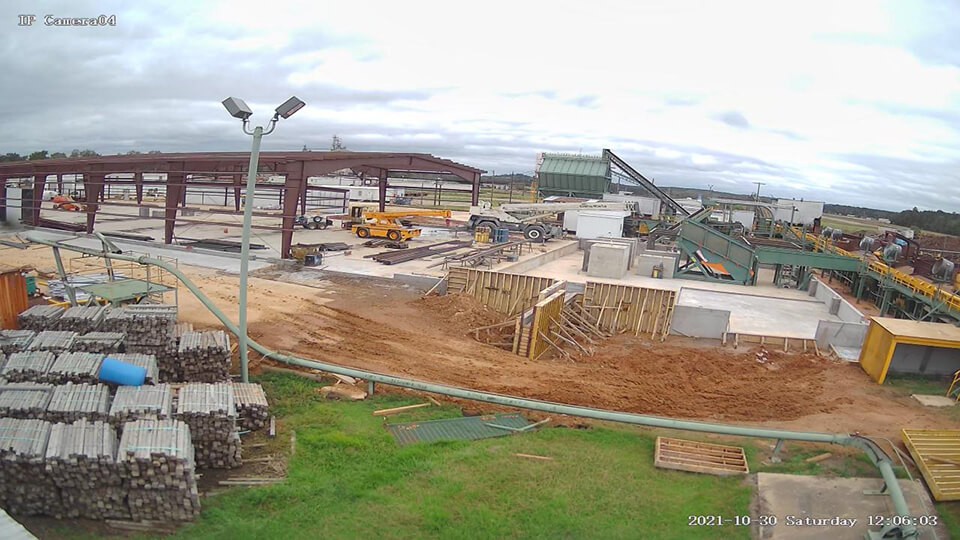 Because of its economic impact, Scotch Plywood, like many mills across the Southeast, has a huge effect on the surrounding region. In the case of Waynesboro, Mississippi, it is estimated that Scotch's influence stretches upwards of 100 miles in every direction from where it will emerge from the ashes.
The decision to renew and retool the facility will have enduring implications beyond the employees who will by the second quarter of next year have resumed their shifts in Waynesboro. The eastern Mississippi region also is home to truckers, gas station owners, truck service companies, and retail outlet managers who depend upon the supply chain economy to help them raise their families in this area of the state.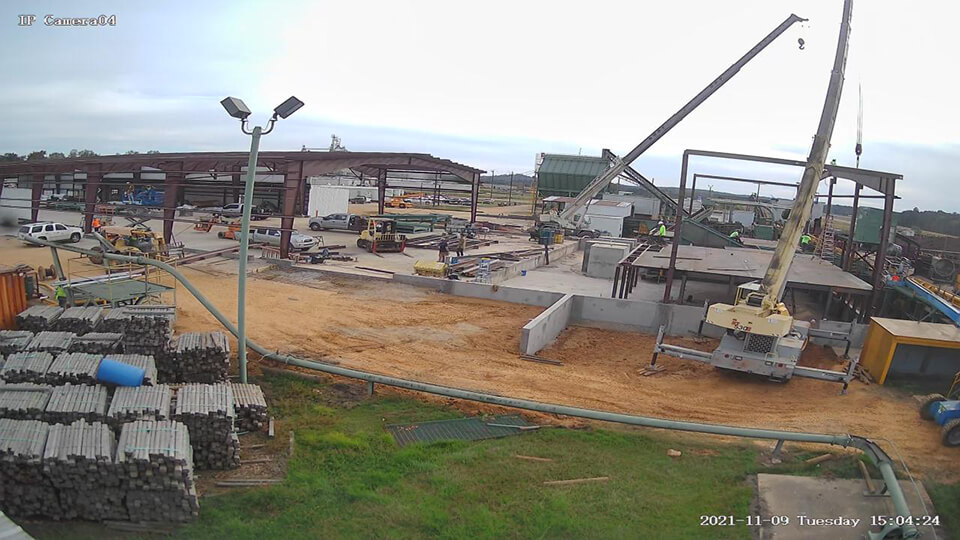 Indeed, in just 18 hours after a total loss, the resilient leaders of the Scotch Plywood Company weren't merely deciding to rebuild a single mill, but an entire way of life for many who call this area home.